Main Page
Jump to navigation
Jump to search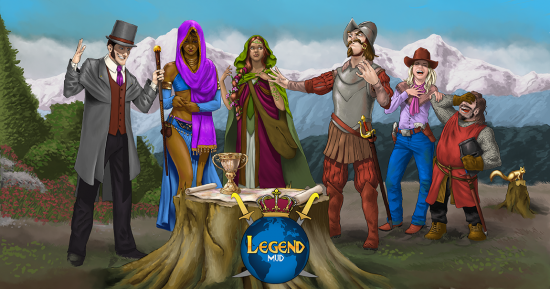 Welcome to LegendMUD's New Player Guide!
Legend is a MUD (Multi-User Dungeon). The theme is 'History as it was meant to be.' You will run into both historical and fictional figures and locations.
If you wish, you may also visit our Main Webpage
Note: There is another guide made by our playerbase here: LegendHub.org Legend has an extensive help system, if you type HELP it will give you a place to start!
There is a learning curve to Legend, even if you've played other muds, so be patient with yourself as you learn the game and feel free to ask questions!
When you log on your first character, you will receive an FAQ sheet, but this is our more exhaustive newbie guide!
(This is currently a work-in-progress! It will be more exhaustive soon.)

---